PlanningPME Web Access - List of versions
PlanningPME Web Access : Find out below the new features of our planning and scheduling solutions
---
Version 2021
Version 4.7.0.16
Assign a duration to your events
An event created in duration mode is an event whose duration is specified, in days or hours. For events with a specified duration, the end is calculated based on the resource's time profile.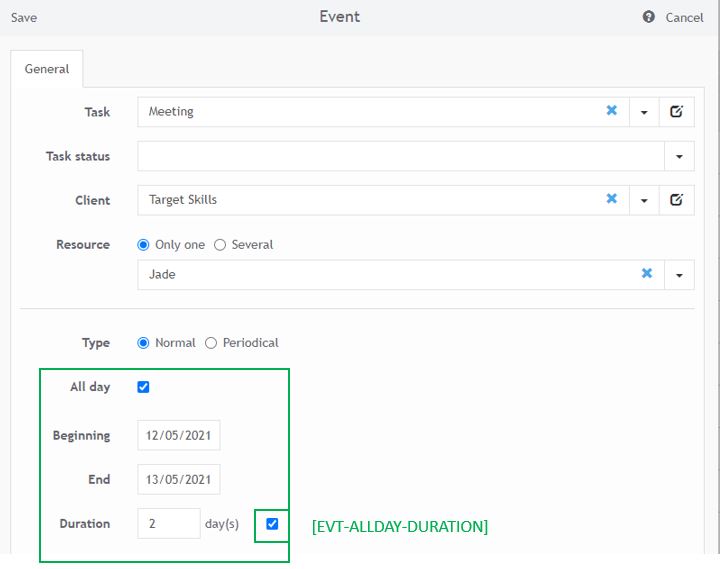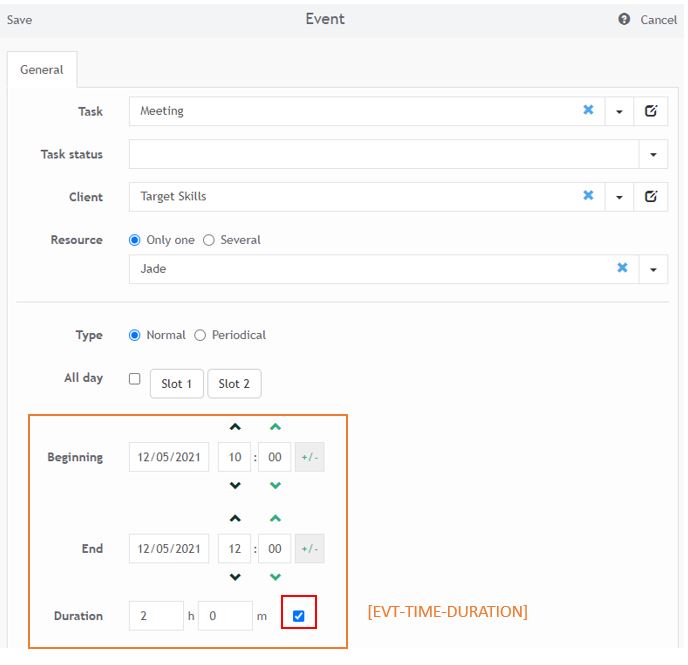 Tutorial - Events created in duration
Download report templates
Choose and download our Excel report templates.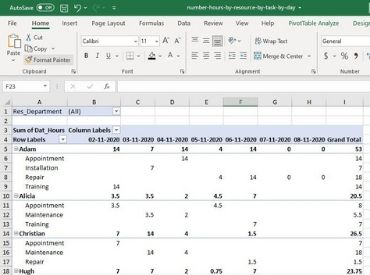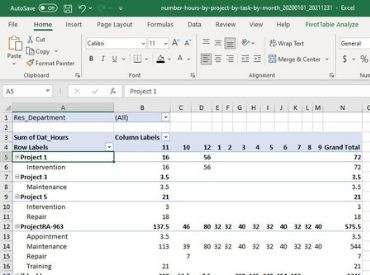 Customise the colors of the planning columns
The color of the days "First Day" and "Second Day" (settings from Tools -> Options -> Display) is now displayed to the entire column on the schedule for a better visibility.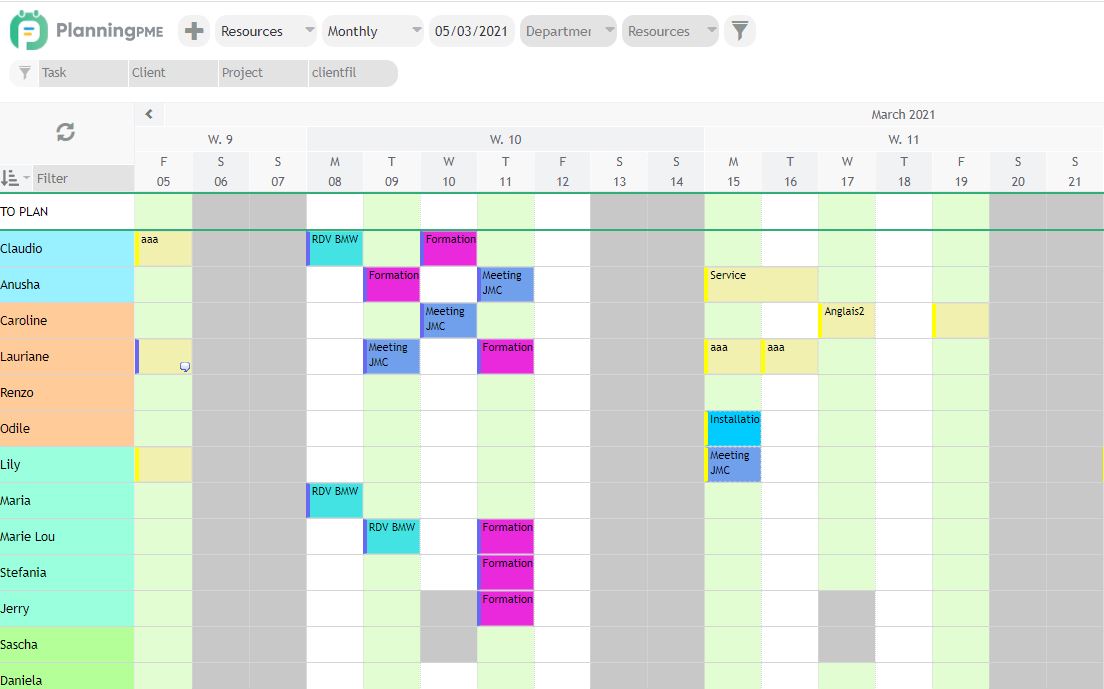 Version 4.7.0.14
Manage the working context of your employees (homeworking, hours, etc)
A context is a new type of data which enables to add a background context to the event schedule. A context is represented by a coloured rectangle in the background of the event scheduling.
You can use the context in different situations:
- Define the place where your employees are working everyday.
- Define working hours

See the appointment place on a map
Facilitate your travels by visualizing the place of intervention or appointment on a map.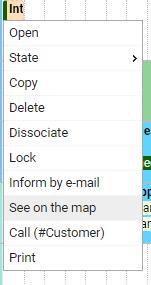 Quickly contact an employee or customer by phone, sms or e-mail
.
From the resource or client's file, click directly on the new icons to call, send a text message, send an e-mail or see an address on a map.

Use again in a more efficient way the schedule on smartphone and tablet through the new action icone
An icon represented by 3 vertical points makes it easy to use event actions in the index view, the view to mobile devices (smartphone and tablets). It is now easier to call a client, send an e-mail or change an event status for example.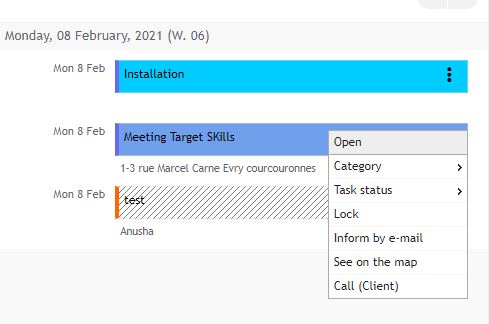 Define the event status by default
You can define the event status by default. Then, while creating an event, this status will be selected by default.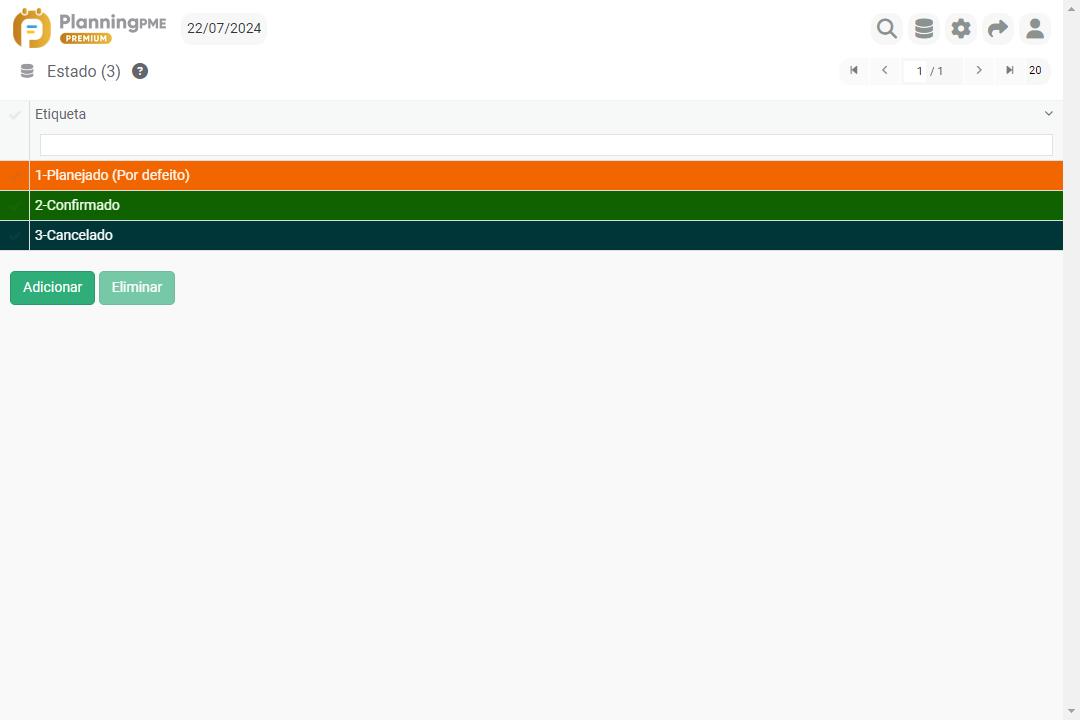 Tutorial - Event management through the status
Follow the last connexions of your users on the schedule
From the menu Data -> Users menu, view the date of last connection for each user.

Adapt the drawing space on the schedule
New option available in the menu Tools -> Options -> View -> Additional drawing space.
Option activated: By activating this option, an empty zone appears above the task. This zone allows you to draw a new task by creating easily layered events.
Option desactivated: The event takes all the height of the line.

Quickly duplicate the colors used on your resources, clients and projects
In order to set up the schedule easily and quickly, it is now possible to copy the text and background color of a resource, a customer or a project by right-clicking on the schedule.

Version 2020 - 4.7
PlanningPME gets a new look
After a few weeks of work, we are happy to share with you that PlanningPME is about to be transformed! New logo, new colours and new product interfaces. We truly hope that you will appreciate this new, more refined and modern design which reflects the PlanningPME values.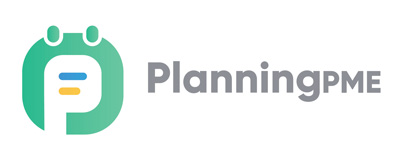 New filter to sort resources directly on the planning board
A new filter is now available to sort resources directly on the planning board.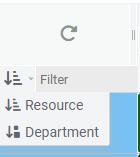 You can now sort your resources depending on one of the following options:
General order defined for all resources (Menu Data -> Resources)
Resources order defined for each department (Menu Data -> Department)
Importing data
In order to facilitate the operation and settings of the planning tool, you can now import your own data directly, such as resources, customers and projects. This will allow you to integrate your elements into the schedule and will save you precious time.
Option activate categories
From now on, you have the option to either hide or display categories according to your user preferences. To do this, go to Tools -> Options -> Events, option 'Activate categories'.
Tutorial - Classification of events by category
Hierarchy of org-units: resource management through the organisation chart
The hierarchy of org-units enables the best possible organisation of your human and material resources.
Create the organization chart of your company
Easily define the composition of each department
Define the display order of your resources per department
Easily search among your resources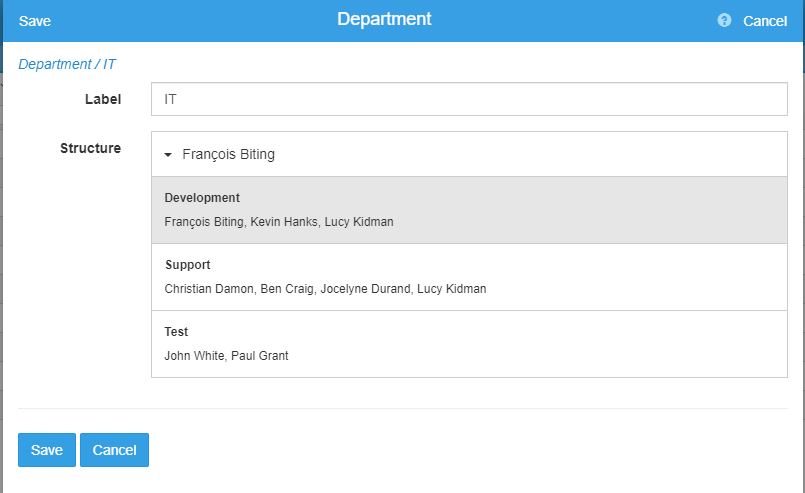 Filter one or more resources
Thanks to the "resource" filter available in your online planning application, you can quickly filter data that appears on the screen to display the planning of one or more resources (human or material).
Simplified management of your resources time profiles
Manage time profiles with the new "Time profiles" menu.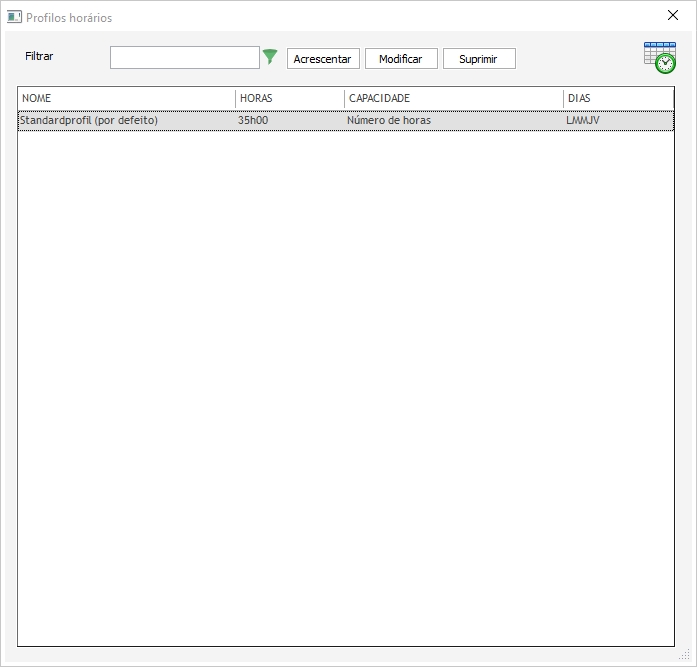 Then, in the "Resource" window, select the time profile to be assigned to the selected resource.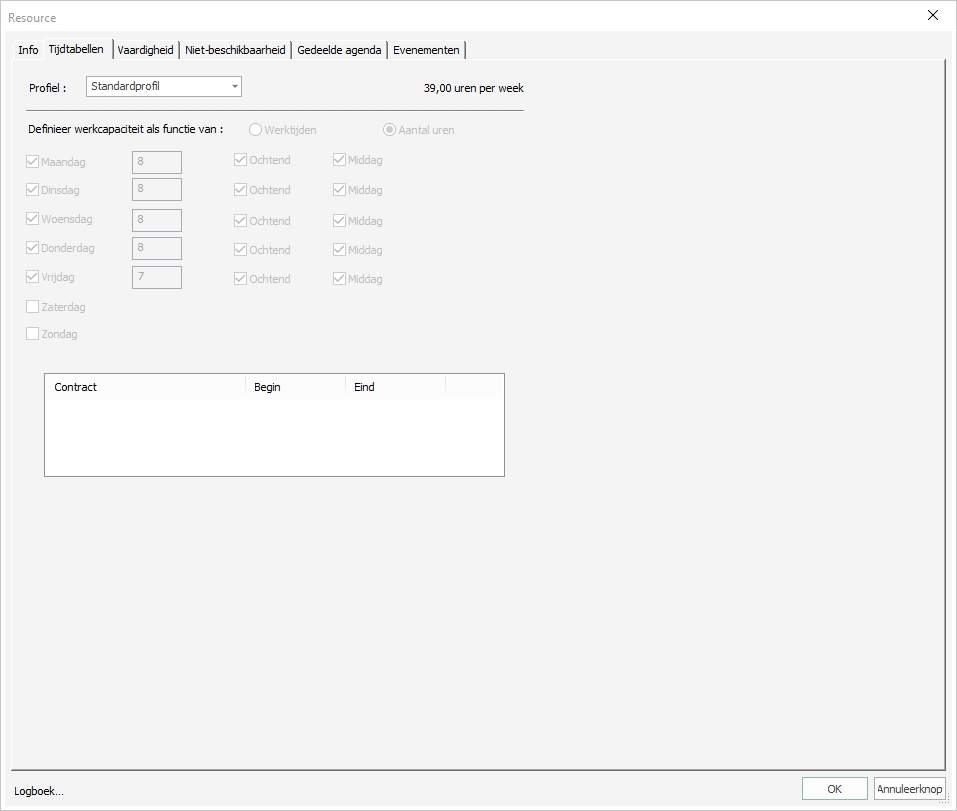 Tasks and unavailabilities status
For each status assigned to an event, a colored visual mark displays on the left handside of the rectangle on the planning area according to the parameters you would have set beforehand.
Assigning a project to one or several departments
You can now work on a project common to several departments.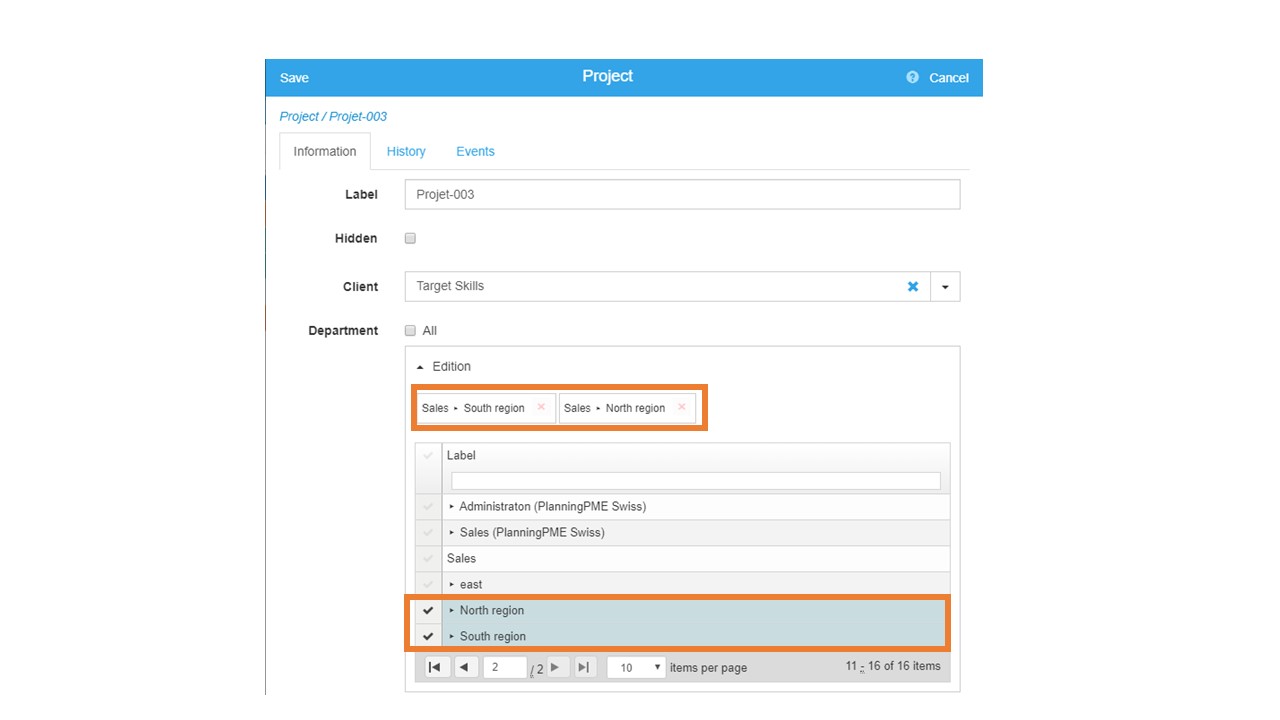 Customizing the tasks list per department
You can now define specific tasks for each department.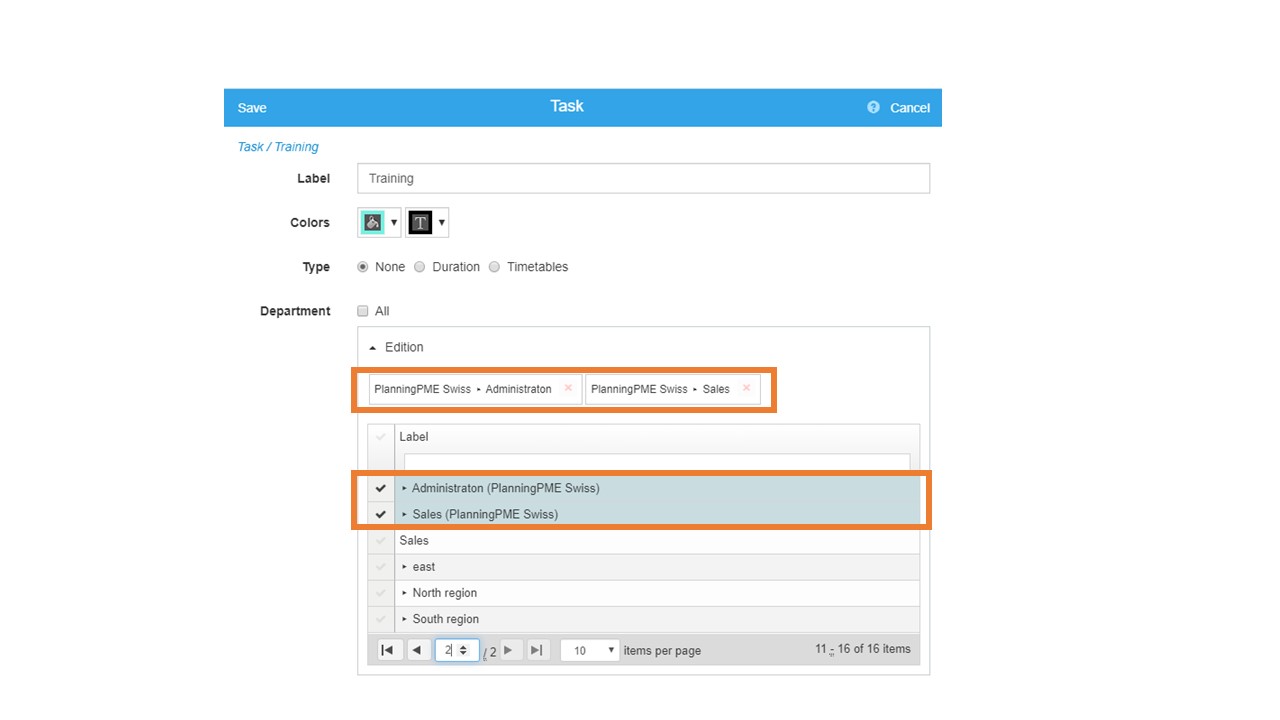 Thus each department can define its own list of tasks and will not see the labels that do not concern it.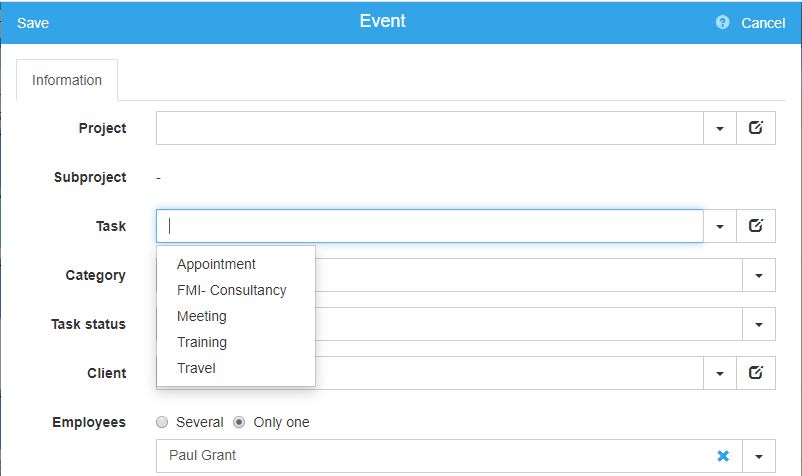 Customizing the interface with your own labels
For each language, you can now customize the labels to be used in the interface.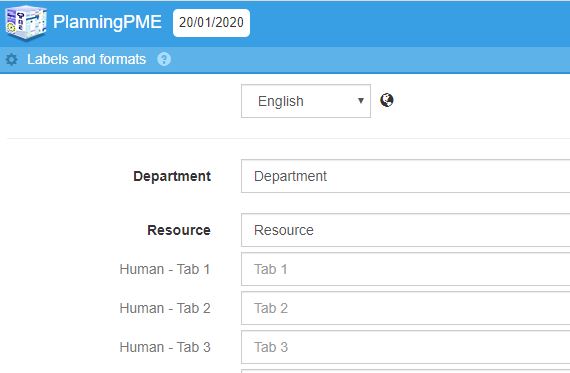 Customized columns display
You can choose which columns you want to display and their order:
clients
Resources
Projects
List View
History
Search

New display : 2 weeks view
You can choose which columns you want to display and their order: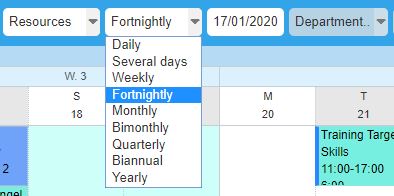 Rights refined on projects, resources and customers
You can choose which columns you want to display and their order :

clients
Resources
Projects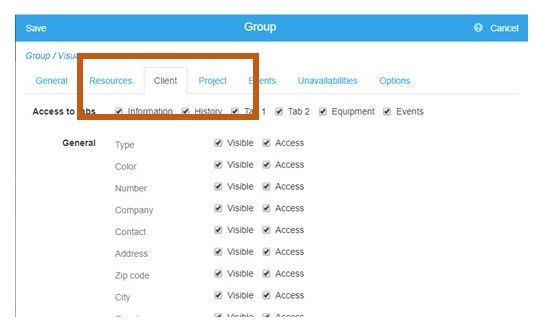 Reorganisation of Data and Tools menus
To improve ergonomy, menu Data and Tools have been reorganized this way: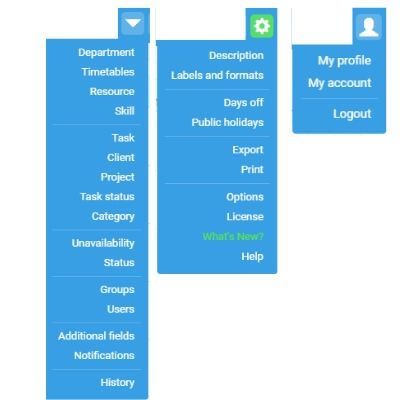 Version 2019 - V4.4.1
Your PlanningPME account
The PlanningPME account is a user account that gives access to the various services offered by Target Skills via a unique address and password. For example, you can have direct access to PlanningPME Web Access.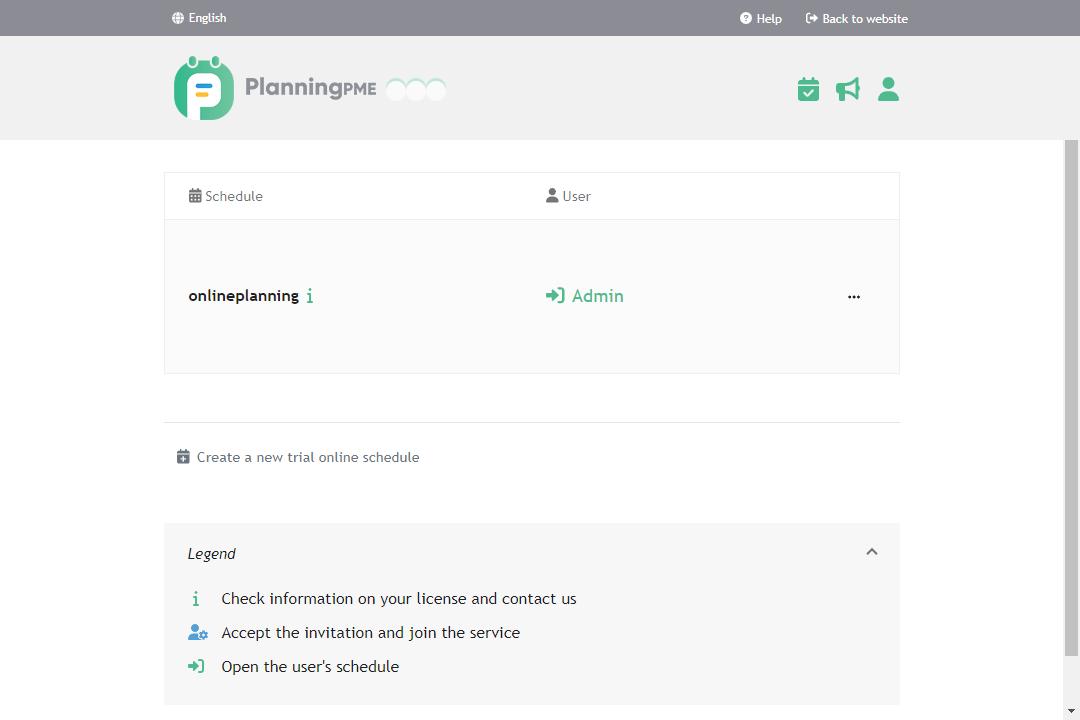 Inviting users to the schedule
When initially setting the schedule, the setup wizard allows you to create and invite new users. You can also access this screen by clicking on the sharing icon in the top right-hand corner of your schedule.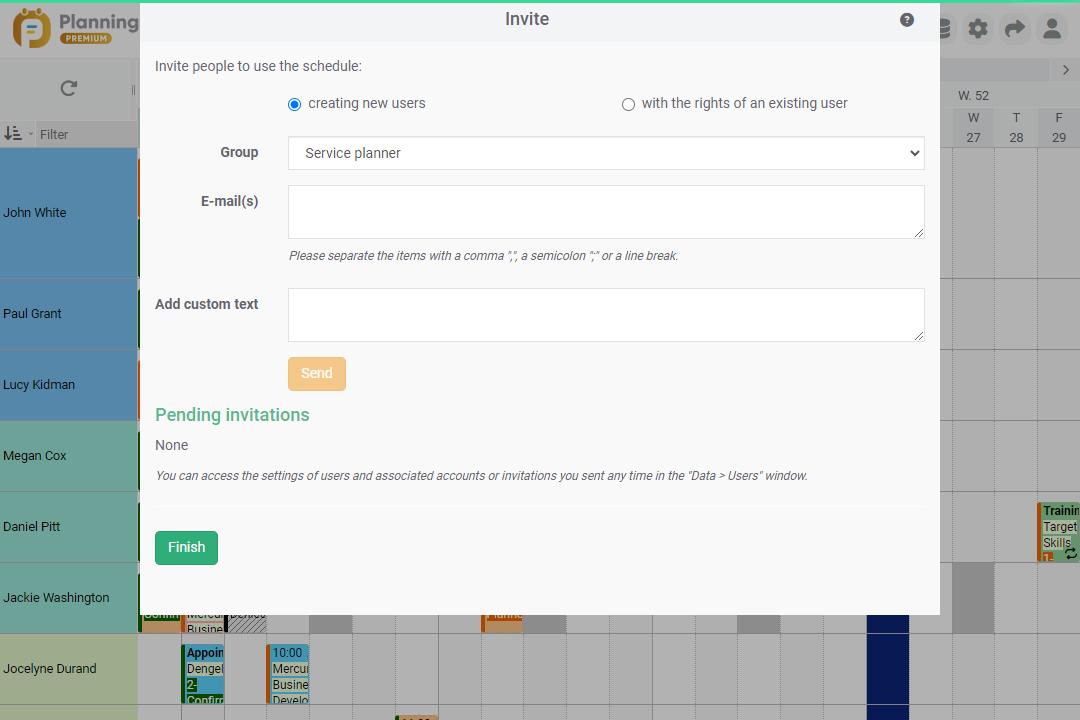 Project window - 3 new additional tabs
You can now create 3 new tabs in the project window.
To better adapt the schedule to your needs, you can now create up to 3 additional tabs with as many customized fields as you want.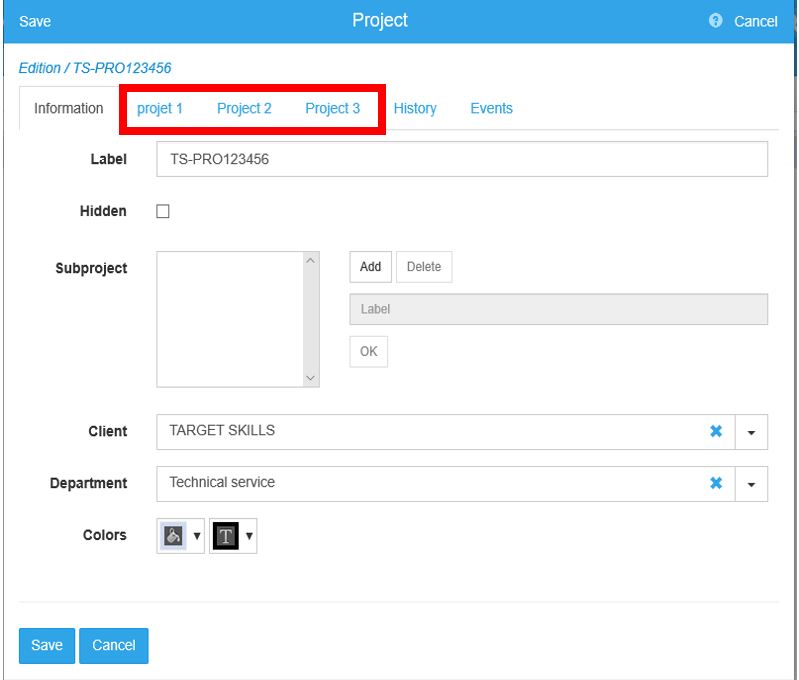 Privacy: Possibility to hide text on absences and days off
For confidentiality purposes, a new "Description" / "Public" option is available in the groups, enabling to hide the text on the rectangle representing an event or unavailability / absence.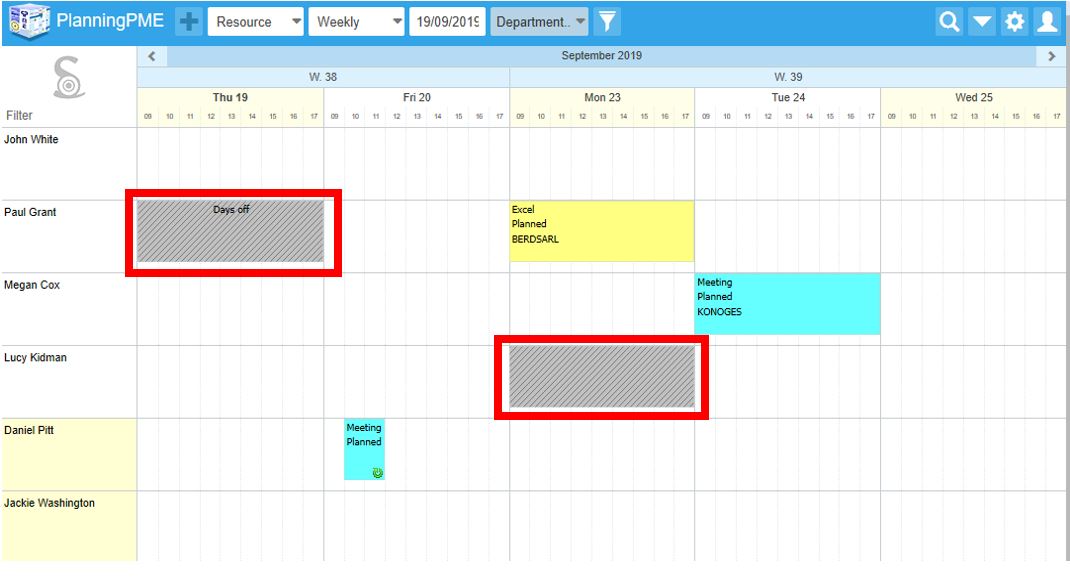 Calculating the event duration in hours and days
Option count all hours
This documentation explains the logic of hours calculation used in the planning relying on several criteria such as the profile of the resource, the events in hours or days and so on.
Tutorial - Calculating the event duration in hours and days
View adapted to smartphones and tablets: the Index view
Intuitive typing (autocompletion)
Predictive typing is now included on all drop down list while creating a task in order to save time. The number of loaded labels on the drop down list can be changed by the Admin if needed.
Tutorial
Filters
Filters have been improved with multi-check boxes and a search zone in order to filter data and find easily a client, a skilled resource etc…
Slots
Assign weekly hours to your resources
Follow the jobs done for each resource, client or project
A new tab on the resource, client and project window shows the list of past and future tasks.
Assign skills to a task
Adequacy of skills
Tasks tracking by resource, client and project
A new tab "History" show the creation, modification of a resource, a client or a project
Task category
With a right click on a task you can change its category in no time.
Customize Profile
Change the way your planning displays according to your preferences (color, language).
Display only available resources
Force the creation of a task: The task can be created even if a resource is not available or is not skilled.
Tasks to plan
Tasks are always visible on the schedule until they are allocated to a resource
Monthly recurrence
You can now define a new kind of monthly recurrence: For example, you can create a meeting every first Monday of the month