Advantages
Organize
your activity
Share
the schedule on the network
Software is compatible with PC (please check our WebAccess version for use on Mac)
Schedule your meetings and appointments
Manage days off and unavailabilities
Consult your agenda and /or the calendar of your colleagues.
Choose your languages
:
French, English, Spanish, German, Dutch, Italian or Swedish.
From the plethora of software available for tracking absences and holidays, PlanningPME immediately seemed to us to be the best choice available. Easy to install and intuitive to use, our different users have adopted it very quickly. As a specialist in the manufacture of printing machines and the converting of packaging materials, DCM has to manage increasingly complex human resources on a daily basis: holidays, RTT, sickness and also business travel or the organisation of technical teams in the factory or abroad. I will add that PlanningPME has been designed with a real understanding of the needs of small- and medium-sized business, it is scalable, and adapts to the needs of each user. Finally, its modest cost and the quality and dynamism of the Target Skill team should convince any remaining sceptics.

DCM Converting
M. Nguyen, Quality Manager
A planning and scheduling software adapted to your requirements
Adjust parameters of your working days and your slot to adapt the software to your activity. At a glance, have access to the occupation of your human and material resources. Selecting a task already registered, a detailed description of this task appears on a box.
Pleasant and precise view of your activity
With your scheduling software, choose the type of schedule you need, according to your requirements, for a defined (morning, afternoon, daily) or more general view (weekly, monthly). You can also define an amount of days to display from a specific date.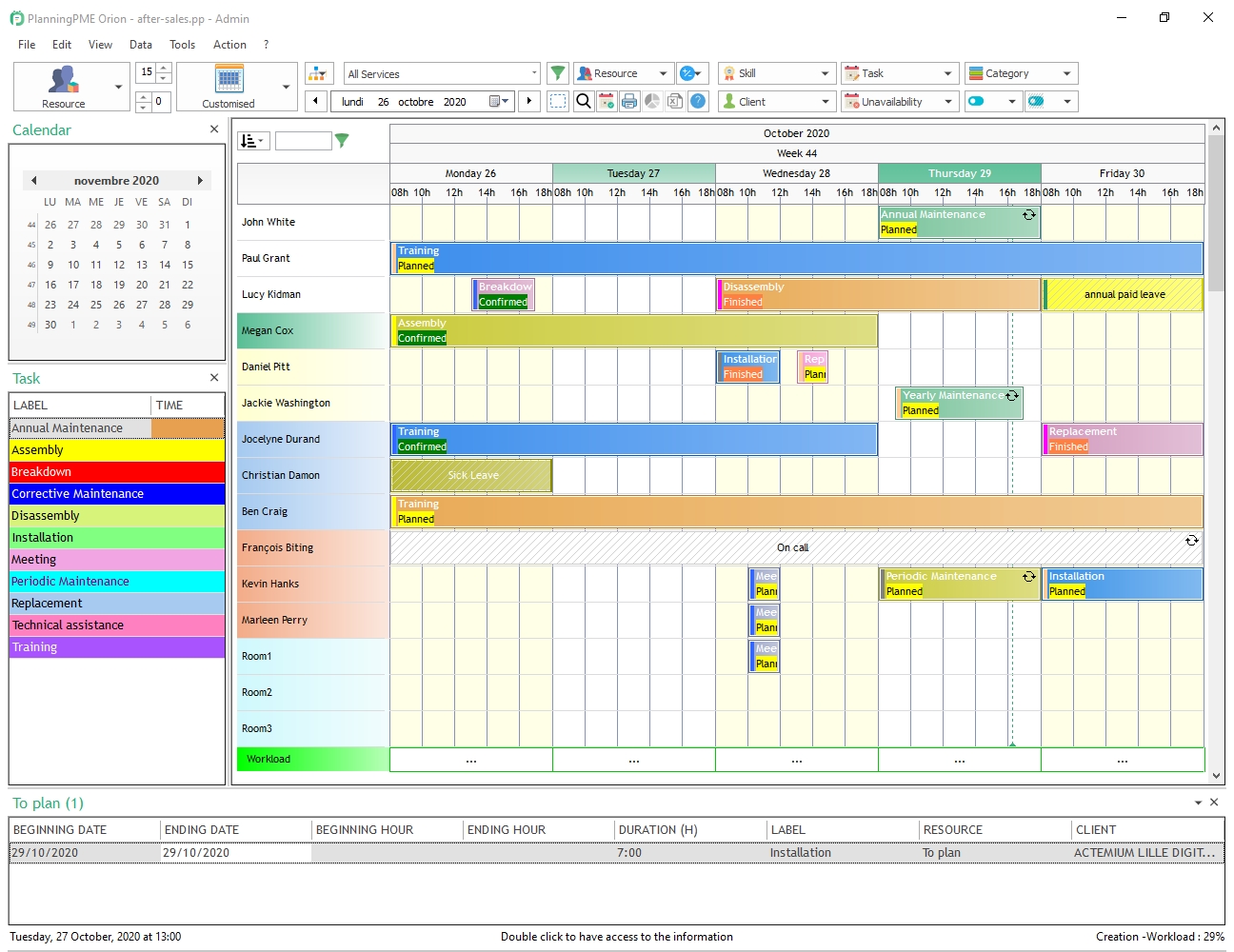 Filter
With one click, you can filter the schedule. Select only the human or material resources, or only one of the departments of your company. You have then a quick and precise way to view the whole planning of your company in just a few clicks.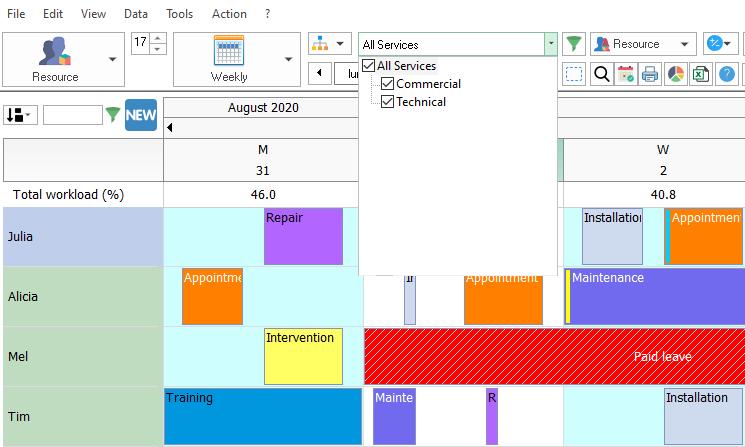 Periodicity
Some of your tasks are Recurrent? With the Recurrence function, you can set the reoccuring pattern of the selected task (over days, weeks or months). This feature will save your time if you need to create recurring tasks.
Synchronize
You can synchronize your schedule daily into HTML pages for visualization. Indeed, your resources will then be able to view the planning on your network (without any extra licence).