With PlanningPME software, you are free to chose the view the planning horizon you want to display. For example, you can easily switch from a daily display to a monthly one. Moreover, thanks to the numerous planning examples available, you can find the template that best matches your activity and requirements. Discover the different planning possibilities.
Shift schedule
The hourly schedule allows you to see in real time the tasks planned on the day but also to face the last-minute unforeseen and to reorganize your timetable. The management of time or of the absences of your resources is simplified.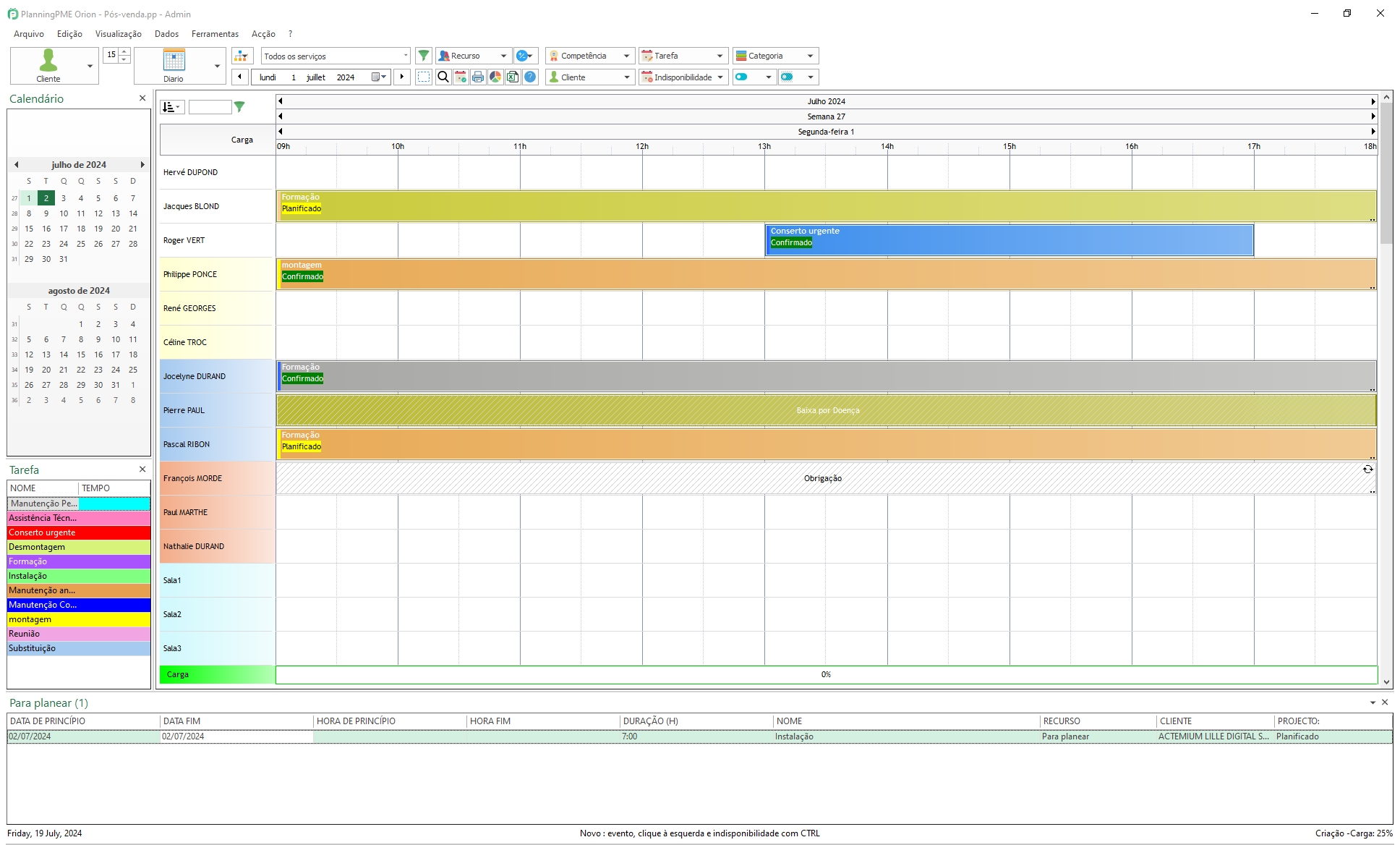 Weekly schedule
Few seconds are enough to visualize the schedule of the current week and check the workload of your resources. You can thus perfectly optimize the activity of your company. Weekly schedule also enables you to hide non-working days and to printout the planning for a given resource or service.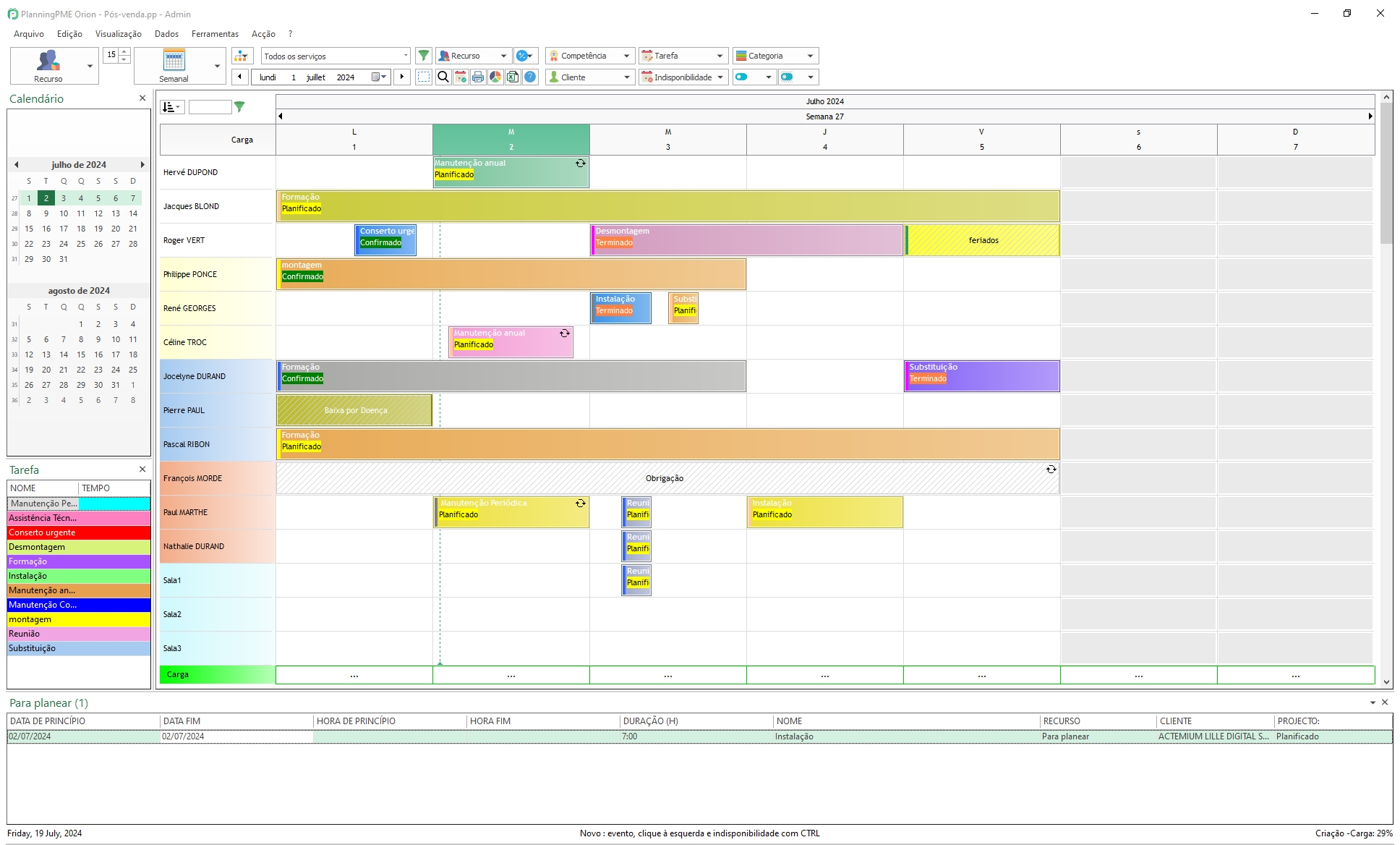 Weekly work schedule
PlanningPME allows you to visualize precisely the weekly schedule. Indeed, you can customize the view to suit your office working schedule: you can show 4,5 or 6 days for instance. Organize or reschedule your activity in few clicks and print the weekly work planning to inform your employees.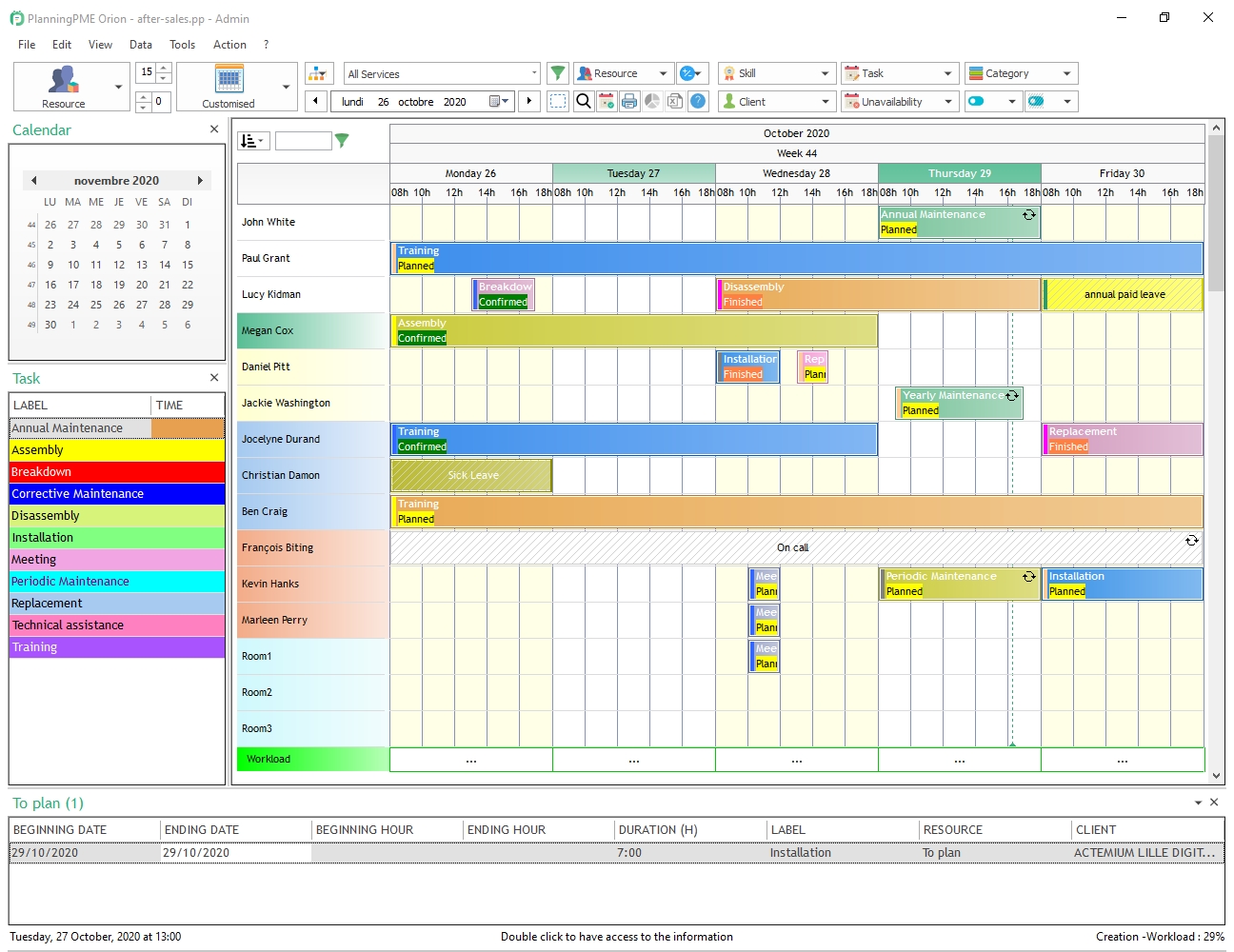 Monthly schedule
Monthly schedule is ideal to visualize not only the actual events schedule, but also the one of the weeks to come. This also enables you to anticipate your team members leaves thus increasing your efficiency. Indicators will also help you by displaying supplementary information on the planning such as the number of people available at a given time.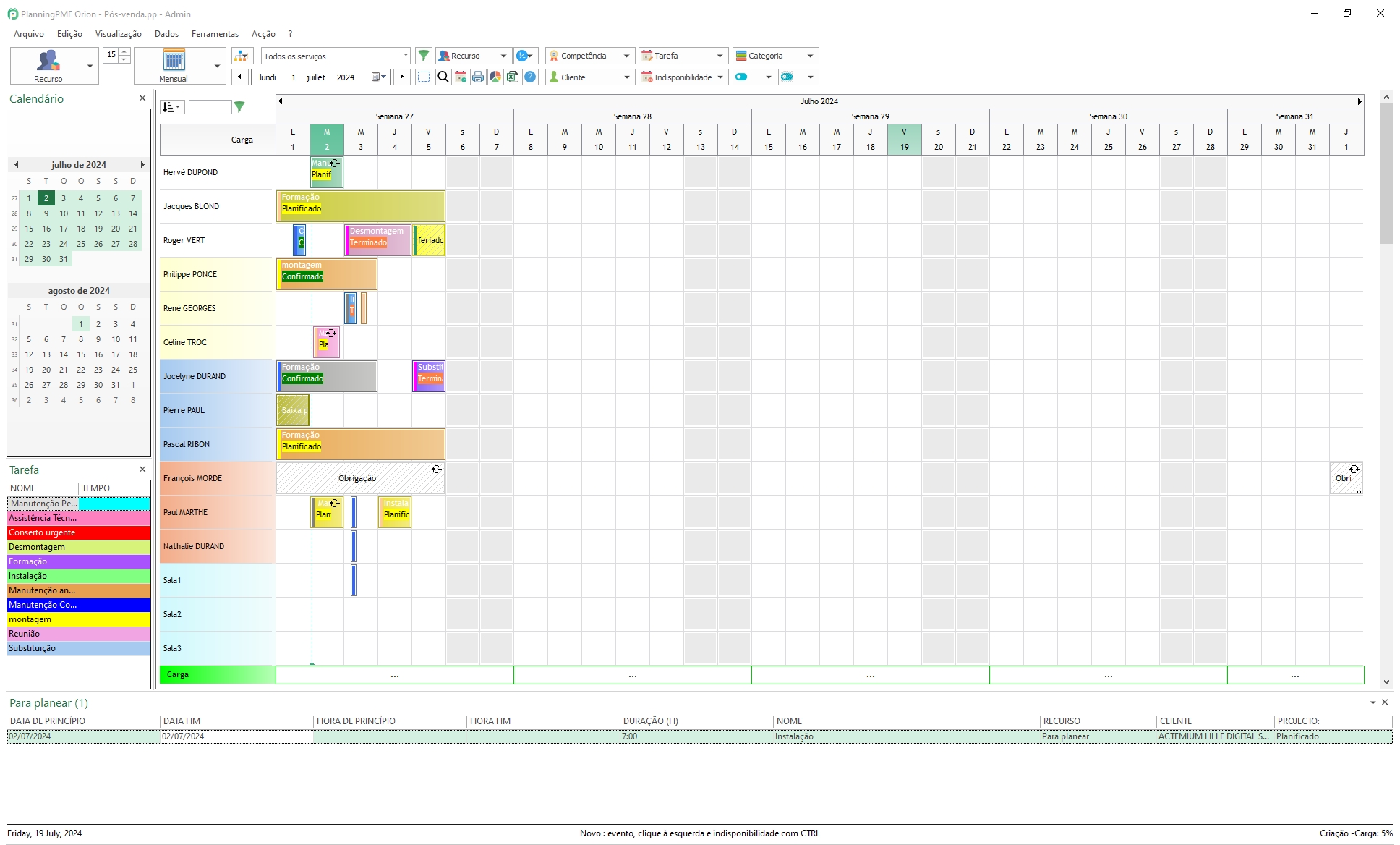 Yearly schedule
With PlanningPME you can manage the yearly schedule of your company in order to have a global view of your business: employees, clients, projects or tasks performed, all your data is stored in the software. Access the complete history for statistics reporting through Excel pivot tables.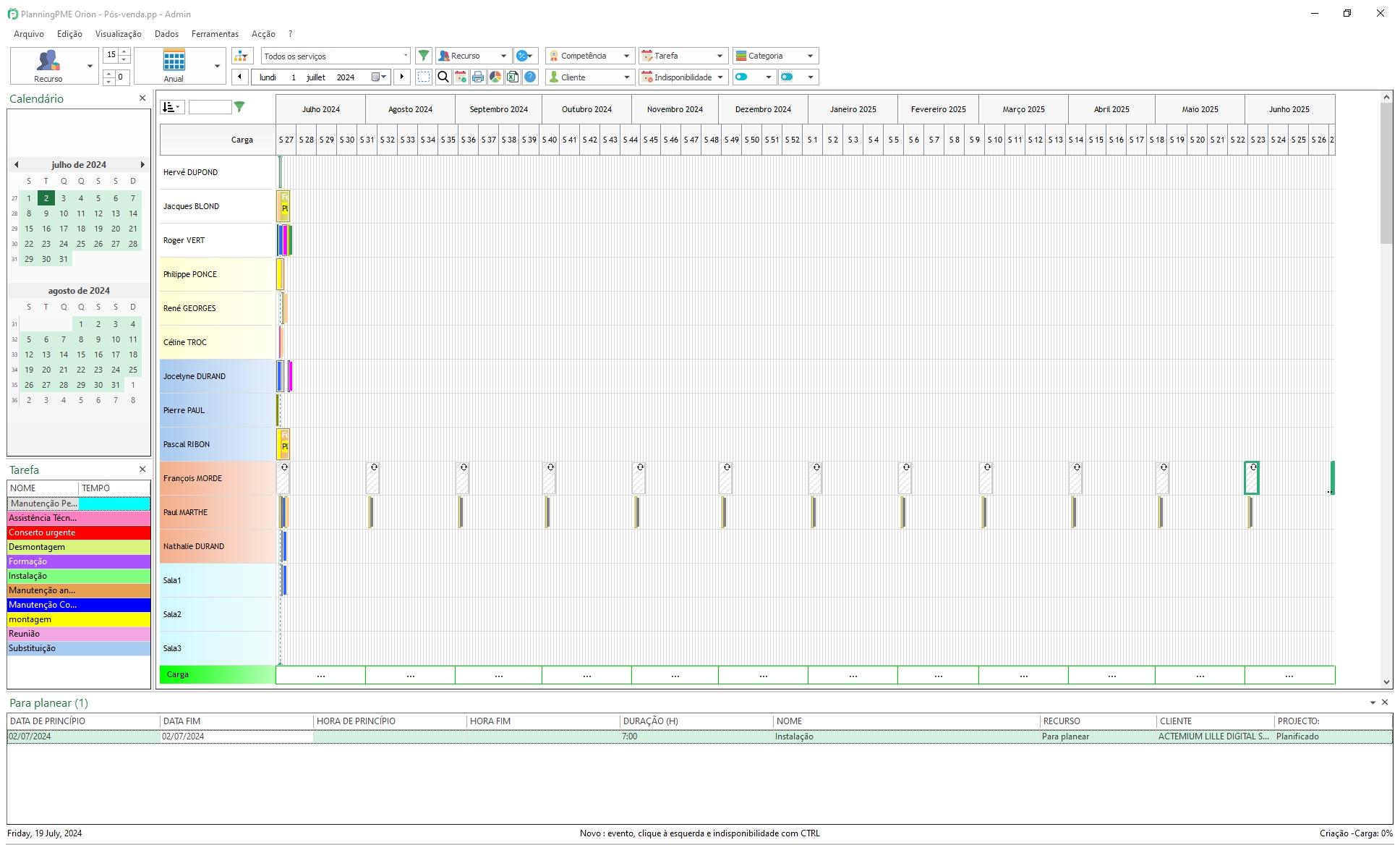 Agenda
The agenda makes it easy for you to follow up on planned and upcoming events. It enables you to quickly organize your time and manage your appointments at any time. With the agenda view, you can view your daily, weekly or monthly schedule. With the resource filter you can display your own schedule only or the one for several people. You see precisely the start time and end time of a task.