Licenses management - Version Citrix or Terminal Server
Here is the process to register your licenses PlanningPME under a Citrix or Terminal Server environment
In a server version, i.e. Citrix or Terminal Server environment, 1 PlanningPME license = 1 Windows user . The number of servers can not exceed the number of licenses purchased.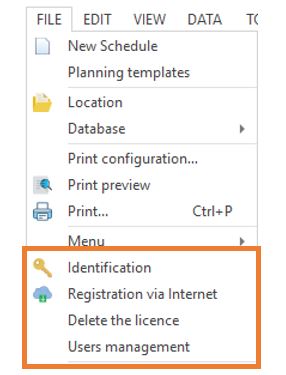 Register the PlanningPME Server license
Once the installation completed, launch the software. You must register each server as described below:
Step 1: Enter the Ids
From PlanningPME, go to the "File" -> "Identification" menu. Enter the login and password that have been communicated to you.
The login and the password are the same to register all your servers.
Step 2: Register your servers
Then, go to the menu « File » -> « Registration via Internet ».Go once more to « File » -> « Registration via Internet ». A window tells you that your licence has been registered.
Step 3: Register your license on each server
Repeat step 2 on each server.
How to register users?
Each user must be registered. To register, just accept the license contract agreement displayed while first opening the software: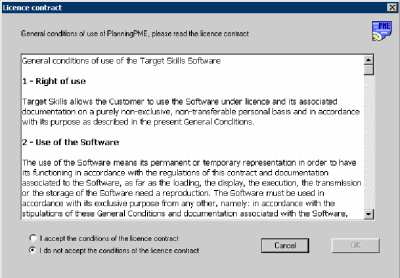 If we click on "I accept", the license will then be registered for this user. You will see the name of this user on the menu File -> Users management.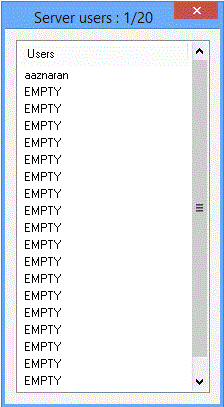 You will find in this menu different Window users that have a licence. The number of available licences will also be available at the top of this window (Here 1/20)
User switching and license management
You can manage your licenses by yourselves
Menu File -> Users management
To change a license / A user, go to the menu «File» -> «Users management». Select the user, right click and "Delete". You can remove one user per week. For more deletions, you can contact our support.