Construction site planning
Follow the progress of your construction site and plan the works to be done
We manage our 18 technicians as well as our material resources in a centralized fashion. The only way to guarantee a consistent view of all our account managers is to work with a single calendar that is accessible via network. We have used PlanningPME for 8 years and have been completely satisfied. We find it to be efficient and flexible, enabling us to manage our team of 18 technicians and also our equipment. It allows our 3 account managers to have a perfect view of availability for the daily management of their sites.

IP Focus
Reynouardt J.-F., MD
See all the customers case studies
Commmunicate with your onsite teams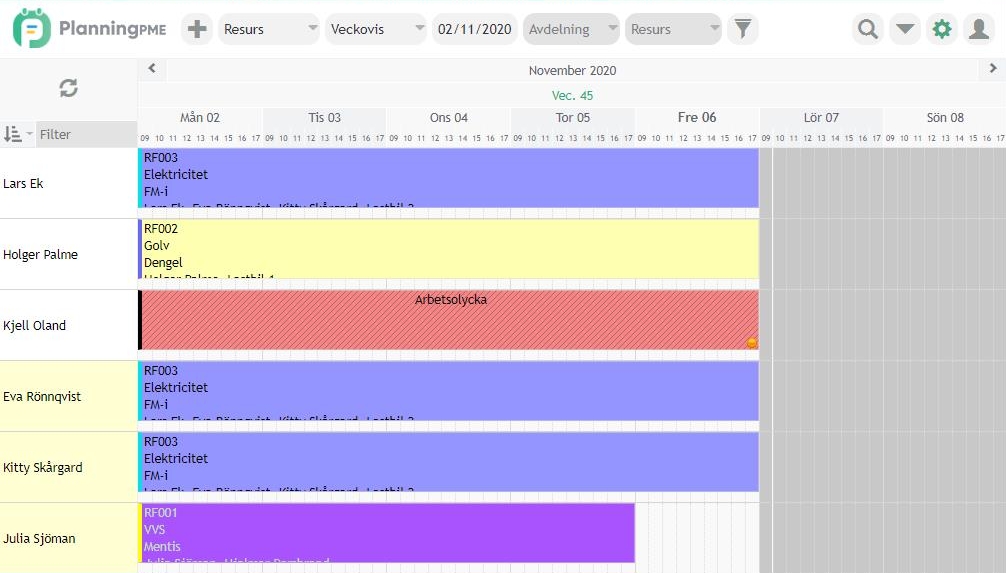 Improve your daily construction management
A universal access (Software, Web, Mobile)
Human and/or material resources
e-mail and notifications
Reports and statistics
Customer management
Plan from the office and from outside
In the field of construction or building, the planning is an unavoidable document for every actors and stakeholders. It grants you an accurate view on the construction in progress and enables you not only to adjust key levers such as tasks linking or delivery date but also to estimate possible delays or manage workload of every worker.
The distribution of the schedule to all actors of the construction site is also essential in order to coordinate the various interventions and be the most precise in the completion time estimation.